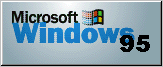 Configuring the Dial Up Adapter
---
If you have alreay installed TCP/IP and Dial Up Networking, and are ready to connect, then all you need to do now is configure the Dial Up Adapter.

Configuration
1) Go to your 'Dial Up Networking' Folder in 'My Computer', and click on 'Make New Connection"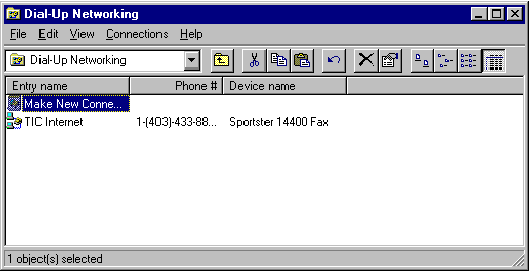 2) Using the 'Make New Connection' wizard enter the information as reflected in the 3 windows below.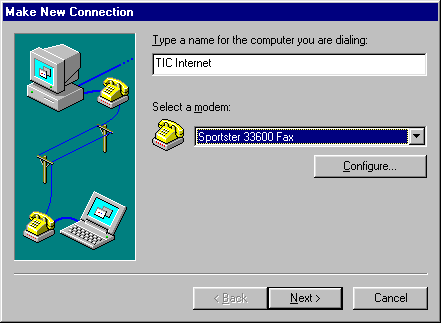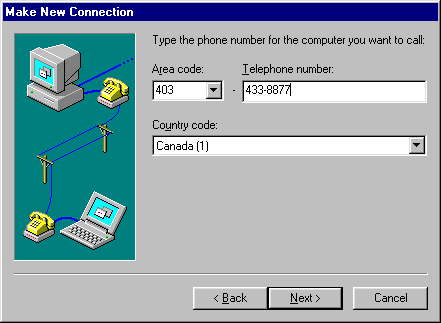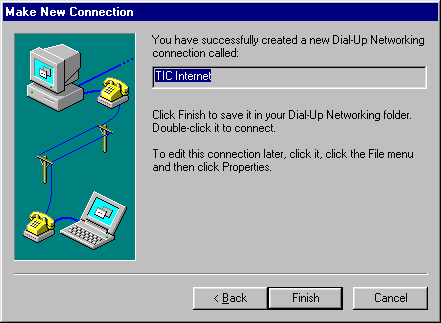 You should now have a new item called 'TIC Internet' in your 'Dial Up Networking' folder
3) Right click the 'TIC Internet' item and select 'Properties', then select 'Server Types' and configure it as shown below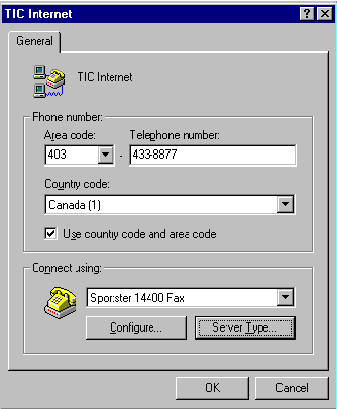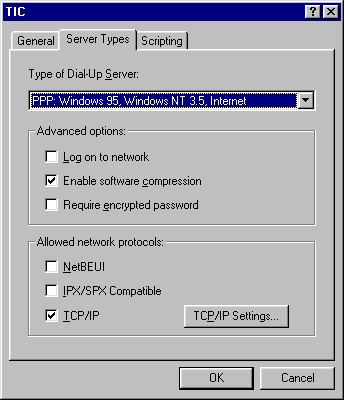 4) Now, click the 'TCP/IP Settings' button and configure 'TCP/IP Settings' as shown below. Ensure that the 'Primary DNS' is entered properly. Once this is done, click 'OK'. Click 'OK' in the 'Server Types' window. From the 'TIC Internet Properties' window, click 'OK'.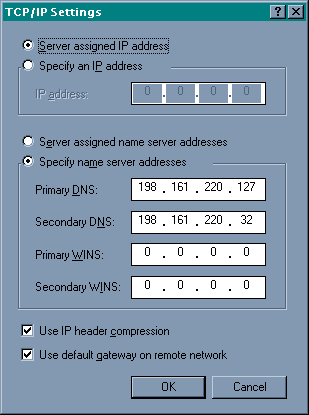 Your Dial Up Adapter is now ready to connect you to the internet! You can create a shortcut on your Desktop by Right click dragging and dropping the 'TIC Internet' item on the Desktop.
Still have questions? help@tic.ab.ca